We hear the word Dalmatian and we instantly think Pongo, Perdita and Cruella de Vil.  In the design industry however, Dalmatian print means "new trendy design" and it is hitting the ground running!
This classic polka dot print variation is one of the latest, hottest fun design trends that brighten and give an edgy fun side to almost any decor.
Check out this great Dalmation wallpaper from Etsy.   I never thought I would use wallpaper again but this removable option makes wallpapering seems less permanent.
---
---
Here are some fun design ideas:
Love the black and white paired with this salmony-pink.  So fun for a teen bedroom!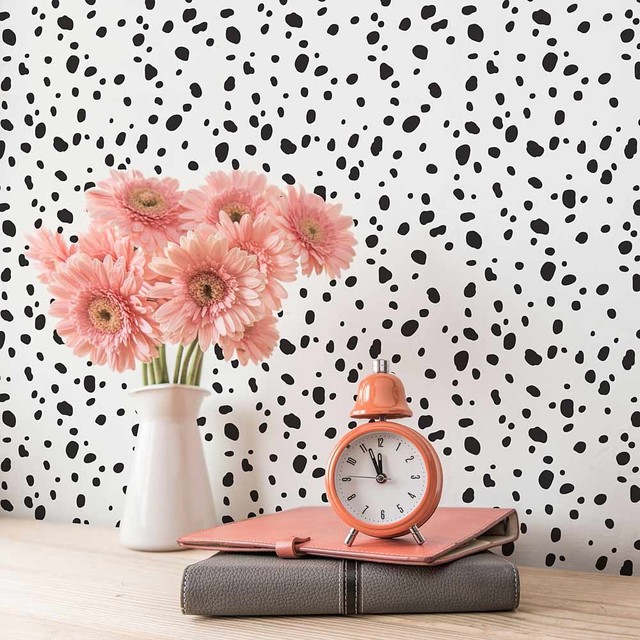 ---
---
Also on Etsy, here is a fun shower curtain. 
---
---
Give your windows a fresh new vibe with these Dalmatian curtains.
---
---
Ad a few throw pillows for a fun twist to a classic color combo!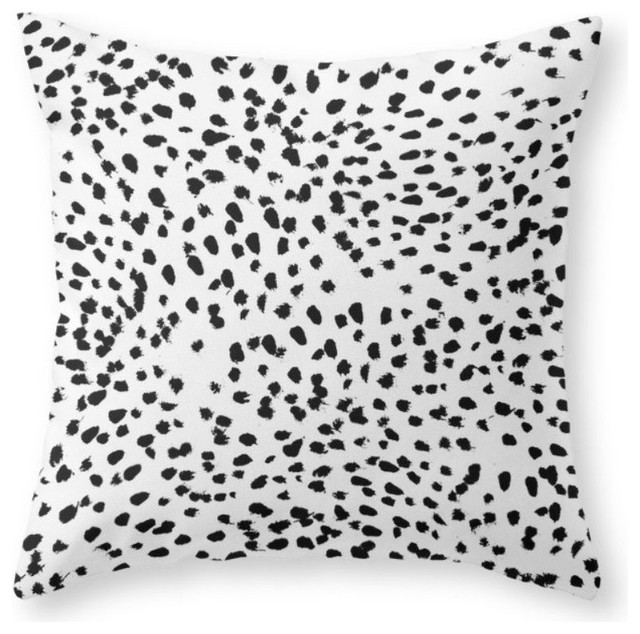 ---
---
Dalmation prints and as art.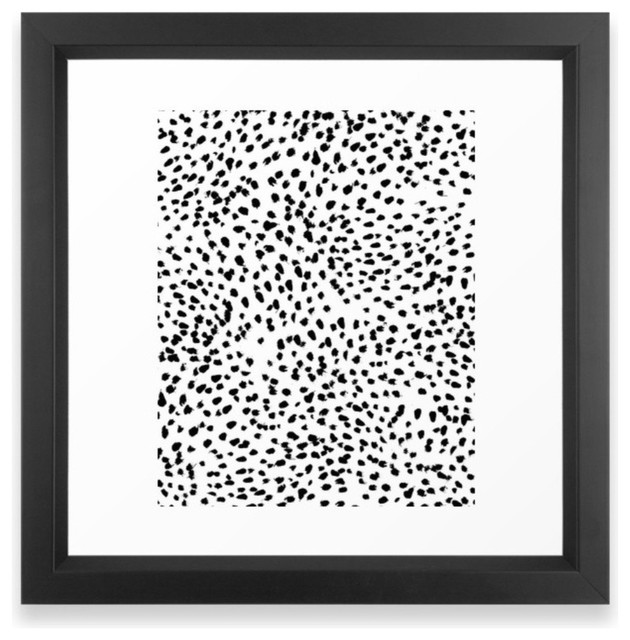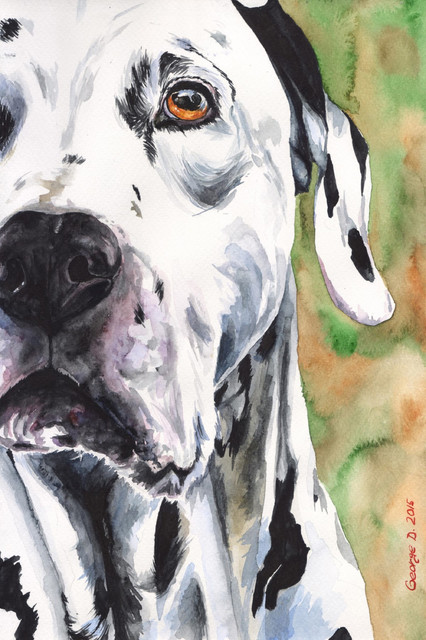 ---
---
Brighten up your entry area with this Dalmatian twist using classic black and white.
---
---
Statement walls are definitely making a comeback and people are having fun with them!
---
---
Add a touch of gold for a glam feel!